FSC organisiert ROAM Premieren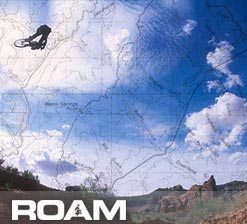 Der FSC 3x6=18 powered by Raiffeisenclub ist stolz, euch die Wien- und Graz-Premieren des mit Spannung erwarteten Mountainbikefilms ROAM zu präsentieren!
WIEN-Premiere:
11.5.06, ab 21:00, im
Lo Vienna
Eintritt: FSC Mitglieder 2 EUR, sonst 3 EUR
GRAZ-Premiere:
12.5.06, ab 20:00, im
Studentenhaus Münzgraben
, Münzgrabenstraße 59
Eintritt: FSC Mitglieder 3 EUR, sonst 4 EUR
Originalbeschreibung des Films:
"Roam is a mountain bike film that depicts the travels of some of the world's top riders as they explore both new places to ride as well as visiting some of the notorious "meccas" of mountain biking.
Film Locations: British Columbia, Utah, Idaho, Czech Republic, Morocco
Riders: Andrew Shandro, Wade Simmons, Thomas Vanderham, Cam McCaul, Darren Berrecloth, Ryder Kasprick, Geoff Gulevich, Matt Hunter, Tyler Klassen, Ryan Leech, Jordie Lunn, Tyler Morland, Steve Peat, Nathan Rennie and Steve Romaniuk"
Nähere Infos zu den Premieren gibts auf
roam-premiere.at.tt
.
Die Offizielle Page des Films, mit vielen Infos, Teaser und Fotos findet ihr hier:
Official ROAM homepage
zurück