FSC organisiert Österreich Premieren von STRIPPED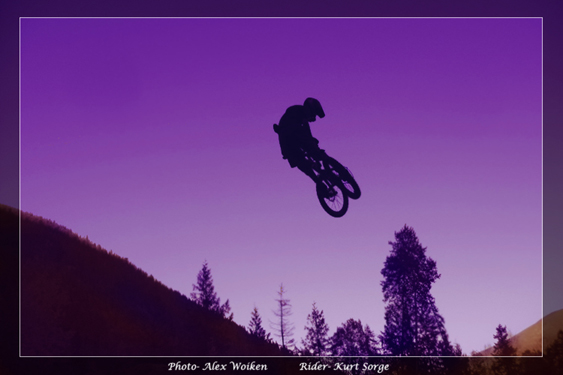 FSC 3x6=18 powered by Raiffeisenclub präsentiert STRIPPED - A Mountainbike Movie
Im Mai 2006 präsentierte der FSC 3x6=18 powered by Raiffeisenclub den mit Spannung erwarteten Mountainbikefilm "Roam".
Jetzt setzt der FSC dem noch eins drauf und präsentiert die Österreichpremieren des neuen Films "Stripped" der Kanadischen Bike- und Filmcrew Clean Cut Films. Viele der bekanntesten Freeride-, Dirt- und Downhillbiker der Szene wirkten mit, einen ausserordentlichen Film zu kreieren, der ohne Zögern als gelungene Kombination der Klassiker Kranked, Collective und Ride to the Hills bezeichnet werden kann.
Der FSC bringt euch die Premieren am
- 28. Juli 06 um 21:00 nach Graz ins Studentenheim Münzgraben (www.m59.at, Münzgrabenstraße 59)
und am
- 3. August 06 um 21:00 nach Wien ins Lo Vienna (www.lovienna.at, Alserstraße 63A).
Eintritt:
- 3 EUR für FSC-Mitglieder
- 4 EUR für Nichtmitglieder
Bei beiden Shows werden wir auch ROAM spielen.
Hier die Beschreibung im O-Ton:
"Perfect light, beautiful footage, amazing locations, loud helicopters, dangerous cable cams, and the tightest editing of all time. This is STRIPPED, the killer new mountain bike film that you'll probably hear a lot of in the near future. We're here to find a place on your regular DVD rotation, and find a place we will. Imagine a combination of Kranked, The Collective, and Ride to the Hills, with a $10 budget and the will to destroy.
We have been working closely with a lot of stellar riders including Dylan Tremblay, Steve Romaniuk, Mike Kinrade, Kurt Sorge, Shawn Denny, Joe Schwartz and Geoff Gulevich. Stripped will feature Kurt Sorge's first ever complete film segment, the return of Joe Schwartz, Brooks and Gatzka giving high fives on the trails, and breakthrough performance from riders such as Garett Buehler, Amos Franke, Nick Cima, and Mike Metzger."
Mehr Infos, sowie den Trailer zum Film, gibts auf
cleancutfilms.ca
.
Reinhard Wagner
Dirty Pilgrims - Bikesektion des FSC 3x6=18 powered by Raiffeisenclub
reinhard.wagner@funsportclub.com
zurück